fruit cake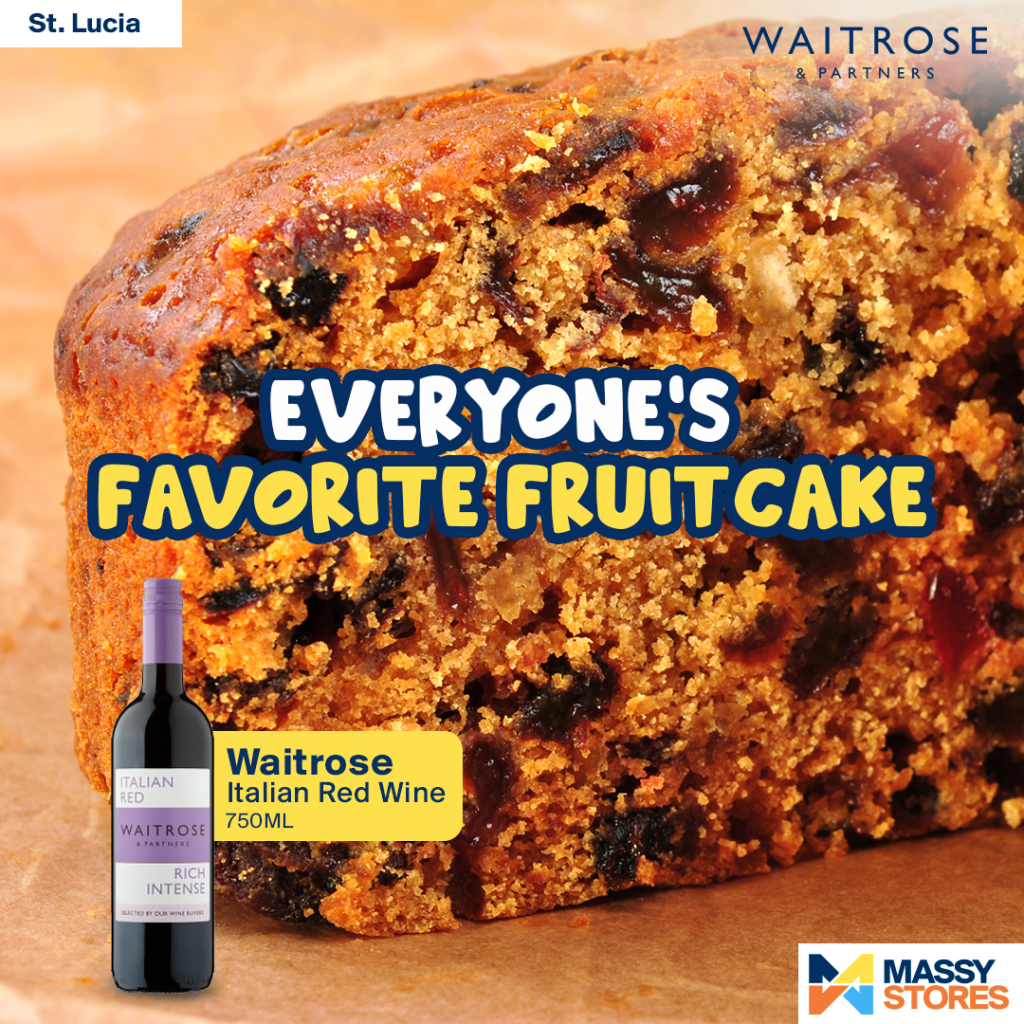 Not all fruit cakes are created equal. Indulge in a moist delicious fruitcake that's easy to make and that everyone can enjoy.
Ingredients
1 cup raisins
250g currants
1 cup sultanas
1 cup sugar
1 cup mixed fruit
425g all purpose flour
30ml Waitrose red wine
2tsp mixed spice
1 tbsp orange zest
2 sticks butter
1tbsp browning
4 eggs
1 tsp vanilla extract
1/2 tsp nutmeg
1 tsp baking powder
pinch salt
Click here to shop for ingredients: http://www.shopmassystoresslu.com
Directions
Preheat oven to 350 degrees.  Grease and flour cake pan.  Set aside.
In a large bowl, mix flour, baking powder, salt, mixed spice, nutmeg and orange zest set aside.
In a separate bowl, mix fruits, raisins, sultanas, currants and Waitrose red wine.
Place butter and sugar in another separate large bowl and mix until fluffy. Gradually add eggs, then the vanilla extract and browning
Combine flour mixture and fruit mixture and place into prepared baking dish.
Bake for 45-50 minutes.   Remove from oven and allow to cool.
Add about 4 tbsp of wine over the top as soon as it out of the oven to enhance the flavor
Convenience is at your fingertips at Massy Stores. Choose Curbside PickUp or Delivery when you shop in store or online at http://www.shopmassystoresslu.com .