Panko Crusted Fish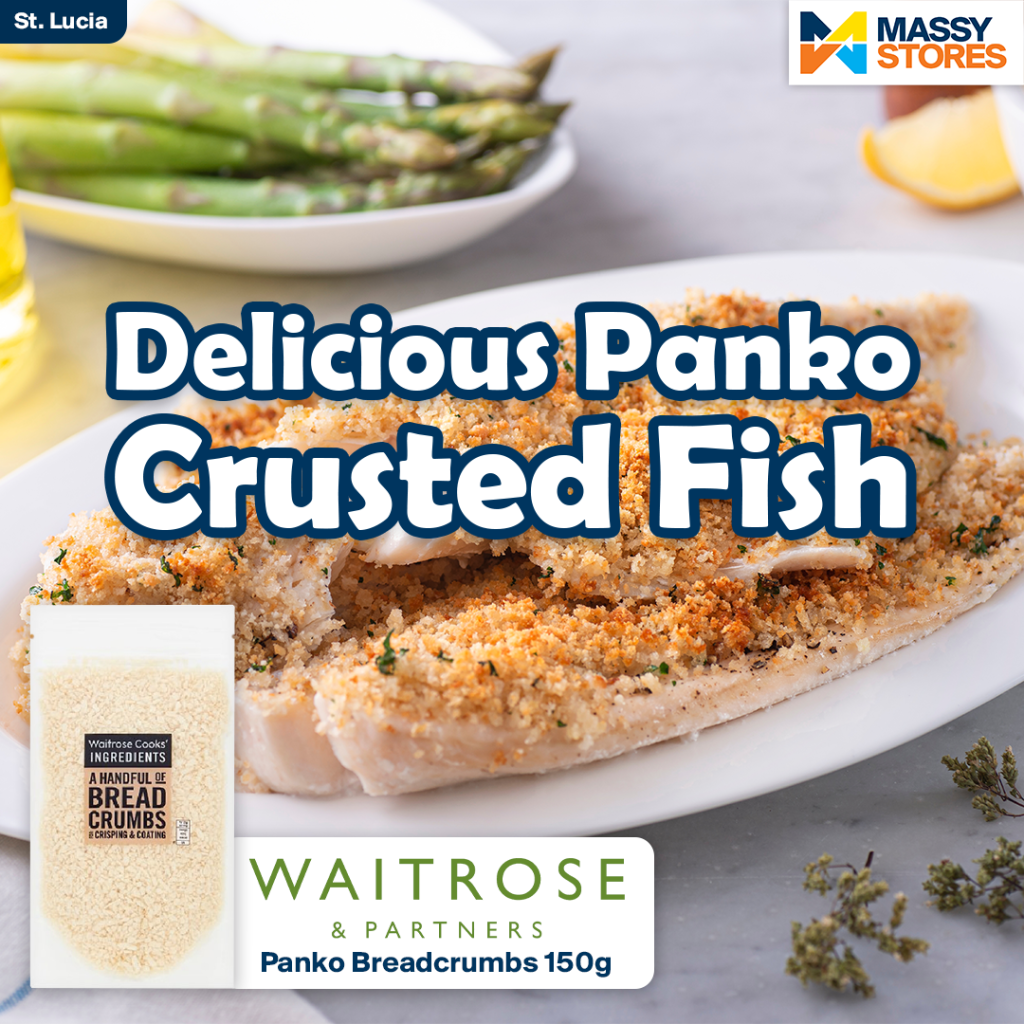 You're gonna love this crazy easy, budget-friendly fish dish that looks fantastic and taste even better. Here's how to serve up this delicious meal for your next dinner party or your next Sunday lunch.
INGREDIENTS
1 1/2 lb white fish fillets
Kosher salt, to taste
Freshly ground black pepper, to taste
1 cup Waitrose panko breadcrumbs (unseasoned)
2 tbsp finely chopped parsley
1/4 cup all-purpose flour
2 large eggs
1 tsp cajun seasoning
2 tbsp
1/4 lemon
Tartar sauce, for serving, optional
Remoulade sauce, for serving, optional
Click here to shop for ingredients: http://www.shopmassystoresslu.com
DIRECTIONS
Gather the ingredients. Heat the oven to 425 F.Line a rimmed baking sheet with aluminum foil or parchment paper and then spray it with nonstick cooking spray.
Cut the fish fillets into 6-ounce portions.
Sprinkle both sides of the fish pieces with salt & black pepper.
In a wide bowl, combine the Waitrose panko breadcrumbs & parsley.
Put the flour in another wide, shallow bowl.
In a third bowl, whisk the eggs with the Cajun seasoning & mayonnaise.
Dip the fish fillets in the plain flour, coating each piece thoroughly.
Dip the flour-coated fillets in the egg mixture and then coat them with the panko crumb mixture, pressing lightly to help the crumbs adhere to the fish. Repeat with the remaining fish.
Arrange the crumb-coated fish on the prepared baking sheet.
End Paragraph: Convenience is at your fingertips at Massy Stores. Choose Curbside PickUp or Delivery when you shop in store or online at http://www.shopmassystoresslu.com .