Stuffed Tomatoes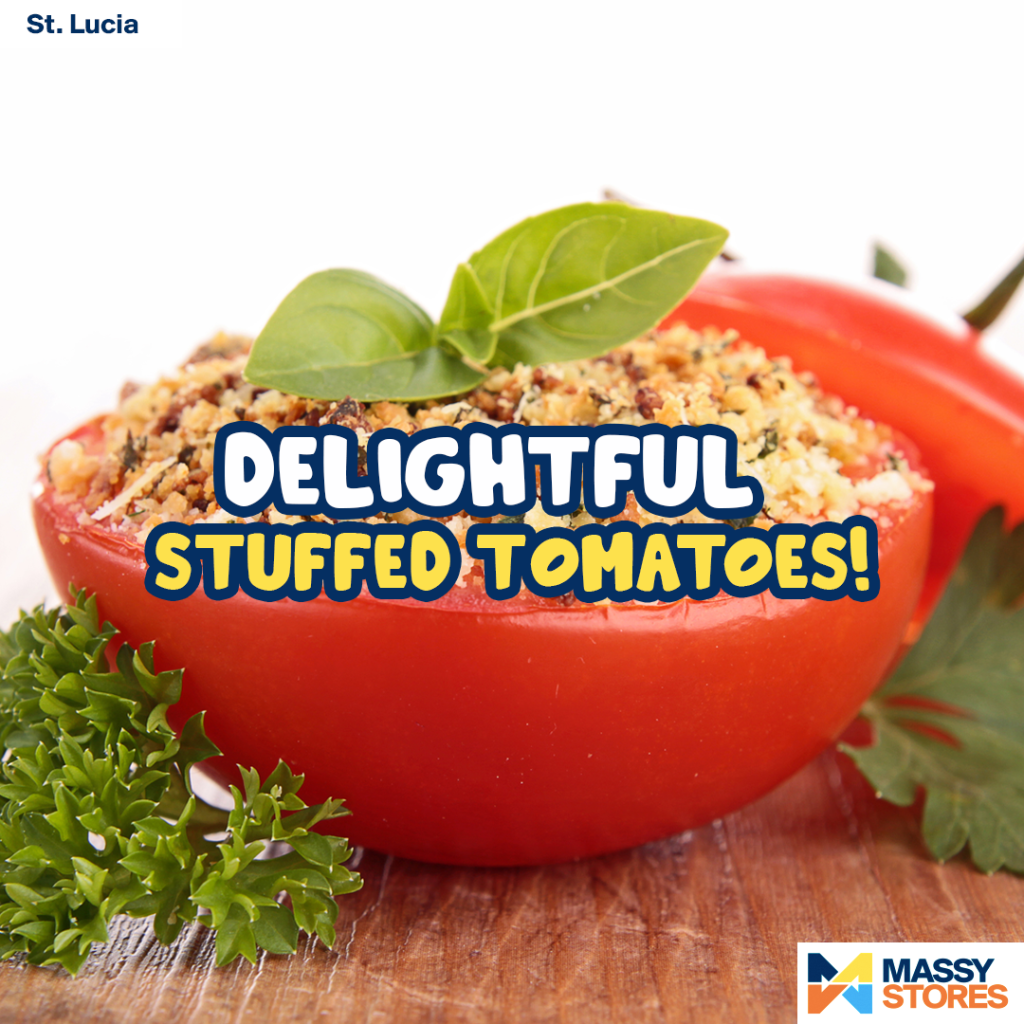 Try delightfully tasty stuffed tomatoes to your menu. Perfect for the Lenten season, you can enjoy this recipe with friends and family for every season.
Ingredients
2 vine-ripened tomatoes
Salt
1/2 cup bread crumbs
1 clove garlic, minced
1/4 cup finely chopped fresh basil leaves
Freshly ground black pepper
1/2 cup grated Parmesan
1/4 cup olive oil
Click here to shop for ingredients: www.shopmassystoresslu.com
Directions
Preheat oven to 400 degrees F.
Slice tomatoes in half horizontally and scoop out pulp and seeds. Salt insides and rest upside down on a sheet pan lined with a wire rack to extract juices, about 15 minutes.
Meanwhile, in a medium bowl, mix together bread crumbs, garlic, basil, pepper, 1/4 cup of the grated Parmesan and oil. Stuff tomatoes with the filling, sprinkle with remaining Parmesan, and bake until tomatoes are cooked through and tops are golden brown, about 30 minutes.
Convenience is at your fingertips at Massy Stores. Choose Curbside PickUp or Delivery when you shop in store or online at www.shopmassystoresslu.com.