healthy eats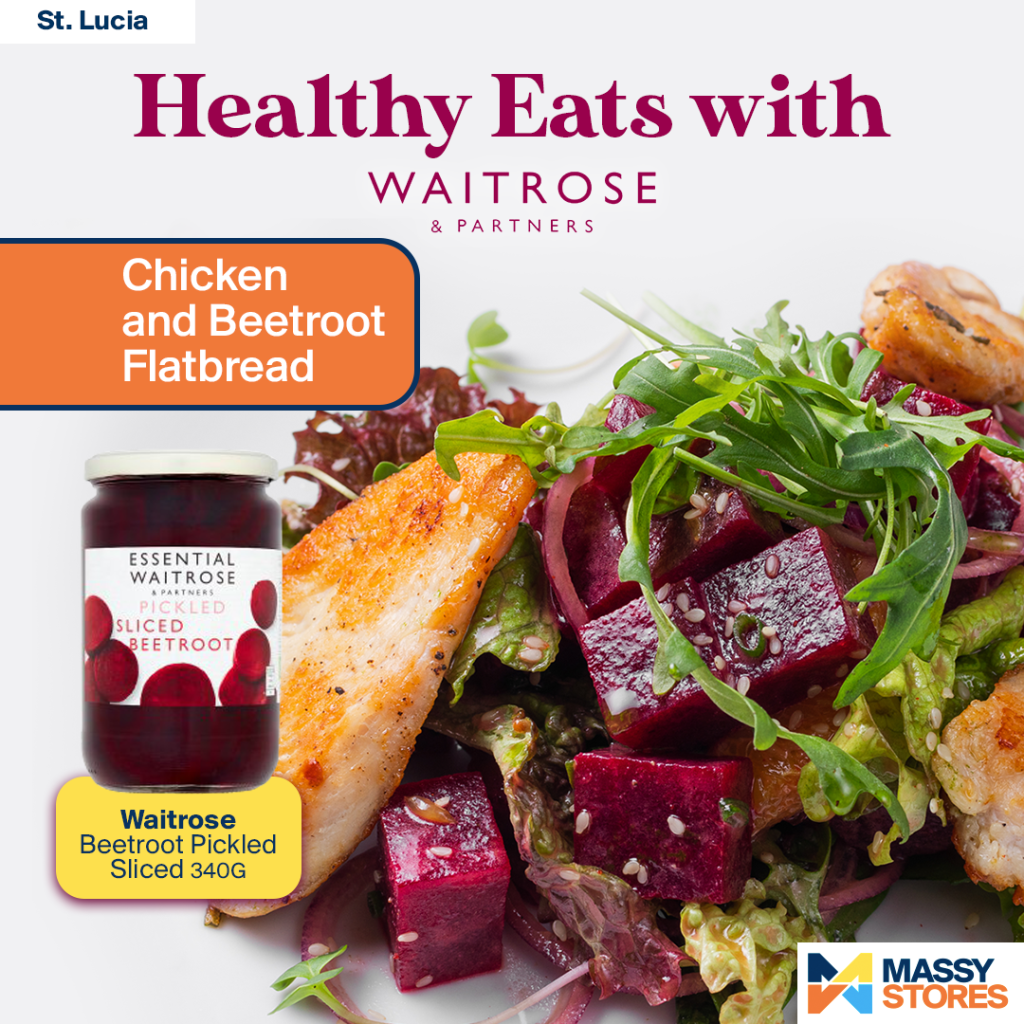 If you're looking to add more healthy meals to your lifestyle, we have the perfect one for you. It's nutritious, delicious and filling!
INGREDIENTS
450g pack frozen spinach
4 chicken breasts
2 tsp shawarma spice blend
2 tsp olive oil
8 tbsp yogurt
20g pack dill, ¾ roughly chopped
1 lemon, juice
4 flatbreads
Waitrose beetroot pickled sliced 340G
Click here to shop for ingredients:
DIRECTIONS
Boil a kettle. Put ¾ of the spinach in a colander over the sink and pour over the just-boiled water to wilt. Leave to drain. Meanwhile, cut each chicken breast into 3, then coat in the shawarma seasoning and oil; season. Heat a griddle pan over a mediumhigh heat. Cook the chicken for 4-5 minutes on each side, until cooked through, the juices run clear and there is no pink meat remaining.
While the chicken cooks, squeeze the excess water from the wilted spinach, then roughly chop and put in a bowl with the yogurt and chopped dill. Stir in the lemon juice; season.
Heat the flatbreads according to pack instructions, then top with the spinach mixture and sliced beetroot. Add the chicken, scatter over the remaining dill fronds and spinach leaves, then fold up to serve.
End Paragraph: Convenience is at your fingertips at Massy Stores. Choose Curbside PickUp or Delivery when you shop in store or online at