Sweet Potato Balls Recipe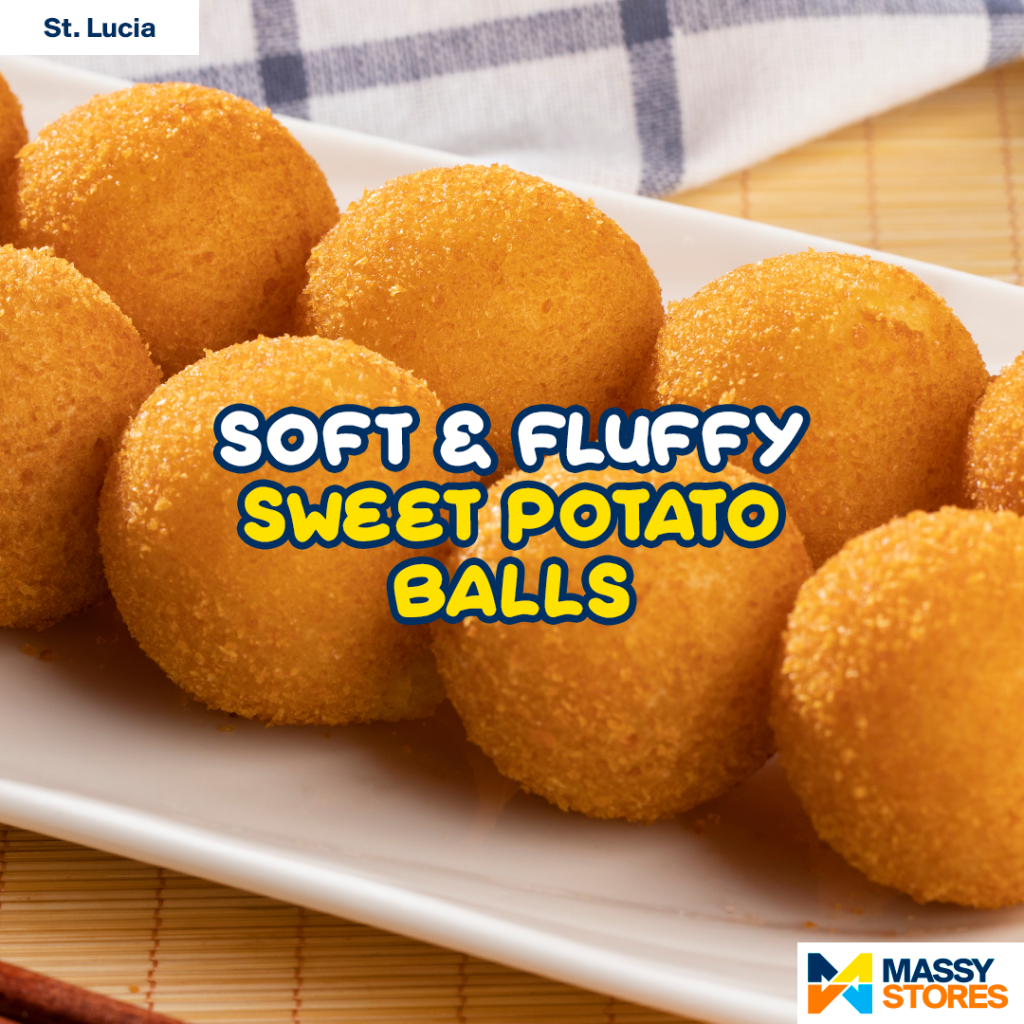 With a name like sweet potatoes, we already know this to be a treat! Though, this is one you don't feel guilty about, so it's even sweeter. Enjoy a taste like no other in these decadent delights. Just a few ingredients needed, which are all available at Massy Stores!
Ingredients
450 g (1lb) mashed sweet potatoes
1 tbsp butter
1 beaten egg
1 chopped onion
¼ tsp salt
1 tbsp flour
½ tsp chopped parsley
Milk to bind
Directions
Peel and cube sweet potatoes. Place in a pan for 10 minutes until soft. Transfer to a large bowl and mash with a potato masher.
Add flour, parsley, chopped onion, butter, egg, salt and milk to the mashed sweet potatoes. Mix with a spatula until a soft dough forms. If the dough is still a little wet, mix in some additional white rice flour. Dough should be soft but not sticky.
Pinch a little dough from the bowl and roll between palms to form a 1-inch diameter ball. Repeat until all dough is used up.
Fill a medium sized saucepan with 1 inch vegetable oil over medium low heat. Gently drop a few sweet potato balls into the hot oil. Fry for 3 to 4 minutes until golden brown. Sweet potato balls should float when cooked. Remove with tongs and drain on a metal strainer. Repeat until all sweet potato balls are cooked.
Serve immediately.
Convenience is at your fingertips at Massy Stores. Choose Curbside PickUp or Delivery when you shop in store or online at www.shopmassystoresslu.com.