Delicious Rotisserie Chicken Casserole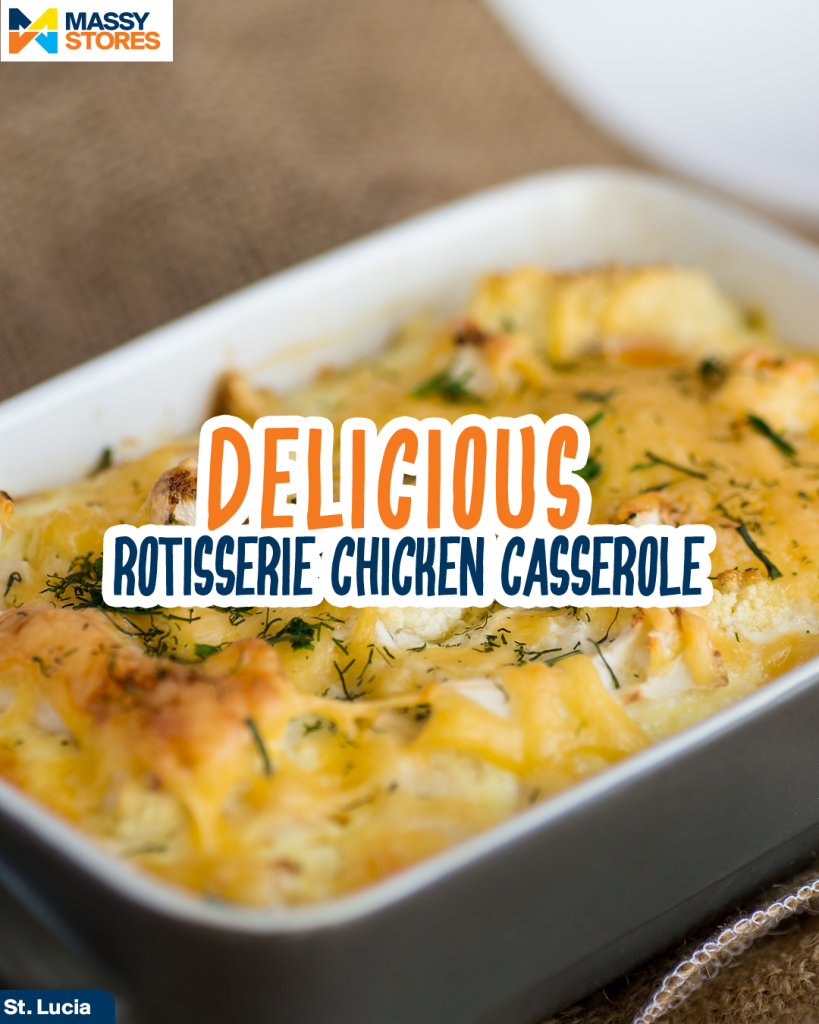 So you've bought yourself a rotisserie chicken and have some left over. Always remember to make the most of a good thing. Try your hand at this delicious and easy Rotisserie Chicken Casserole. If you think you like casseroles, you're gonna love this one!
Ingredients:
1 shredded Rotisserie Chicken
1 pack of Fuselli Pasta
1lb of grated cheddar cheese/cheese of your choice
1 can cream of mushroom soup
chopped chive
1 tbsp salt
1 tsp black pepper
 2 finely chopped pimento peppers
1tsp green seasoning
Click here to shop for ingredients: www.shopmassystoresslu.com
Directions:
Step 1- Preheat oven 350F
Step 2-Bring pot of water to a boil, and add 1 tbsp salt. Add pasta and stir to prevent sticking.
Step 3-Mix in a separate bowl cream of mushroom soup, chive, pimento peppers, green seasoning, black pepper and shredded rotisserie chicken
Step 4- Combine pasta and rotisserie chicken mix.
Step 5-Pour mix into a baking dish.
Step 6- Add shredded cheese to the top.
Step 7- Cook for 45minutes in preheated oven.
Step 8- Serve at your next meal.
Pair this dish with your next Sunday lunch meal and you'll find your family will be begging for more.