Classic Christmas Eggnog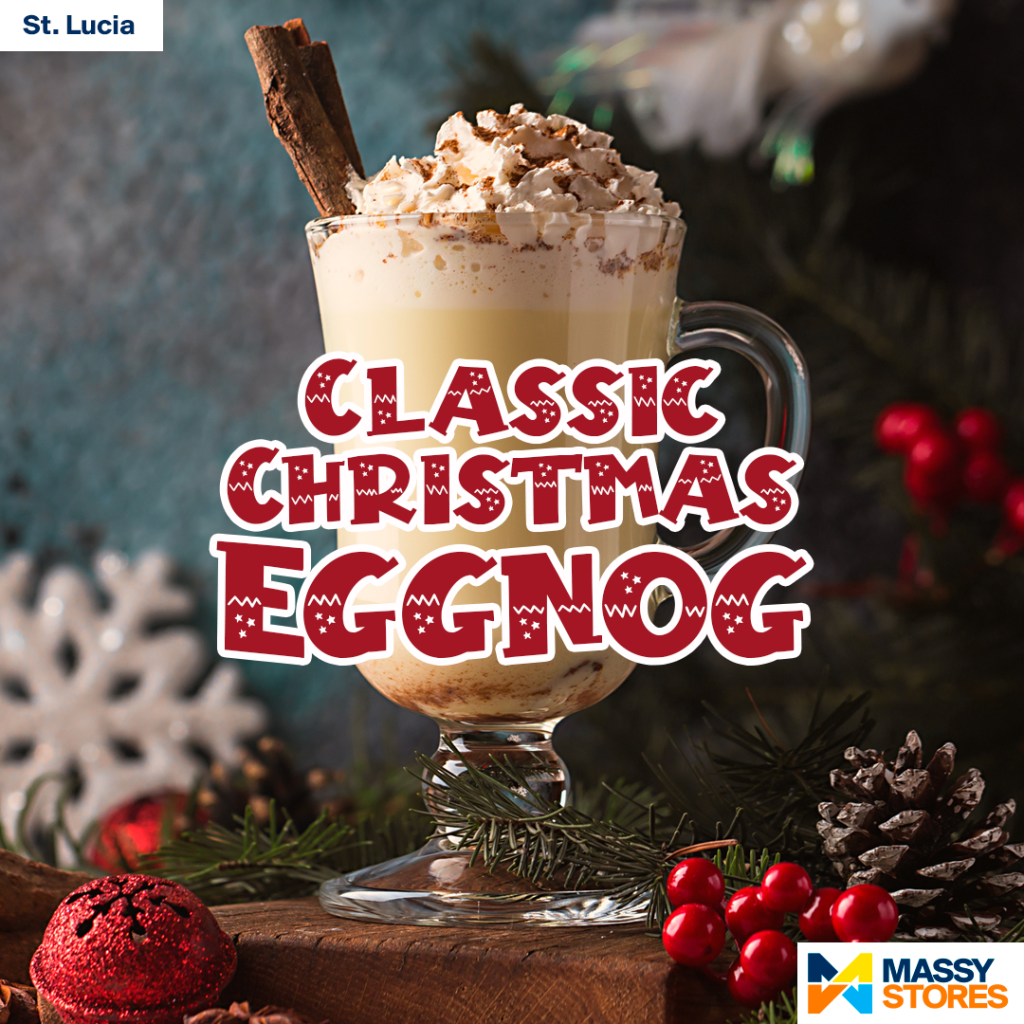 Enjoy the taste of the Christmas season with Eggnog! This is going to be a delight, so sit down, relax and just enjoy it! . You can get everything you need to make this sweet treat for you and the family at Massy Stores !
Ingredients
¾ cup sugar
4 egg yolks
a slice of lime rind
½ tsp salt
1 cup cream (whipped)
4 egg whites
1/3 cup sugar
2 tsp vanilla essence
¼ cup rum
Directions
Beat the egg yolks with the ¾ cup sugar and rind.
Add salt and stir in the milk.
Cook over low heat until mixture coats the spoon.
Remove rind and cool. Beat egg whites until frothy.
Gradually add 1/3 cup sugar. Beating to soft peaks.
Add to custard and mix well. Add flavourings.
Chill for several hours. Pour into a punch bowl. Dot whipped cream on top of punch and sprinkle grated nutmeg over. Makes 10-12 servings.
Convenience is at your fingertips at Massy Stores. Choose Curbside PickUp or Delivery when you shop in store or online at www.shopmassystoresslu.com.