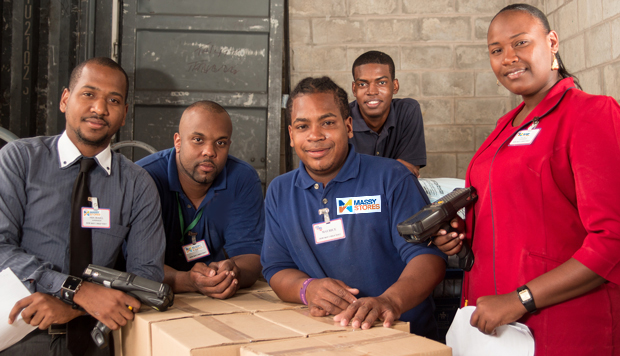 Vehicle & Equipment Maintenance Supervisor: WAREHOUSING & DISTRIBUTION DIVISION 
MAIN RESPONSIBILITES
Perform minor and major repairs on vehicles and forklifts.
Conduct scheduled preventative maintenance on vehicles and forklifts including inspection of brake system, steering system transmission, engine, electrical system and other parts of vehicle and forklift.
Conduct inspections, test drives and diagnostic tests to determine the condition of the vehicles
Do routine maintenance, such as changing oil, checking batteries, adjusting brakes, changing tires, and lubricating equipment and parts.
Repair or replace faulty components, parts, and other mechanical and electrical equipment.
Supervise and plan the work of the Repair Associate.
Maintain tools and parts inventory in the maintenance garage.
Record services and repairs to maintain accurate vehicle and equipment records
Make recommendations for the purchase of vehicle and equipment parts and supplies necessary to perform required maintenance.
Submit monthly report on maintenance activities.
REQUIREMENTS
Minimum Associate Degree in Diesel Mechanics or similar tertiary level qualification and/or 5 CXC's including English and Mathematics a minimum two years' relevant experience.
Valid driver's license for heavy equipment
Requires knowledge of auto electrical
Requires knowledge of general warehousing practices.
Must be computer literate 
QUALIFIED CANDIDATES PLEASE DO THE FOLLOWING:
Send an application to:  HumanResources.SLU@massygroup.com   
Closing Date for applications: July 15th, 2021
---
Requirements for Stores and Warehouse (entry level positions):
Two (2) typed-written letters of recommendation
Copy of ID ( passport, ID card or driver's permit)
One (1) typed-written recommendation
Police certificate of character (receipt accepted initially)
NIC#
Applicants 16 & 17 years: Letter of Authorisation from your Parent or Legal Guardian, as well as a certificate of Good Health from a registered Doctor.
Applicants under the age of sixteen (16) are not permitted to work at Massy Stores.
Fields marked with an asterisk (*) are required.