Souse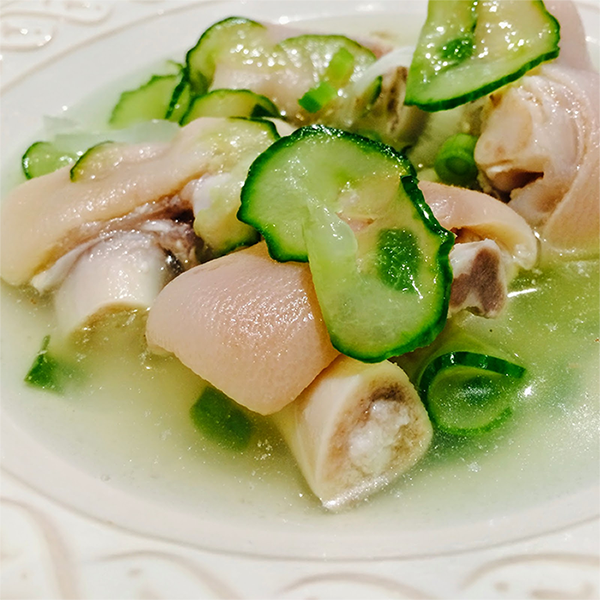 INGREDIENTS
1/2 lemon
2 lbs pork feet
1 onion, chopped
1/2-1 scotch bonnet, de-seeded, vein removed and chopped
2 cloves garlic, minced
1 tablespoon freshly ground pimento
1 tablespoon lime juice
2 tablespoon white wine vinegar
1 bunch parsley, finely chopped
1 cucumber, grated
2 pints vegetable stock
THE METHOD
Clean and wash the pork feet with lemon.
Place the pork feet in a deep pan, add onions, garlic, chopped pepper and the vegetable stock, bring to the boil then simmer for 1/2 hour.
Remove the cooked pork meat the broth and cut into mouth-sized pieces.
Return to the broth and simmer for a further 10 minutes.
Remove from heat and allow to cool.
Pour into a mixing bowl, add the cucumber, vinegar and lime juice; mix well together.
Serve in bowls and garnish by sprinkling the parsley on top.