Mango Lime Cheesecake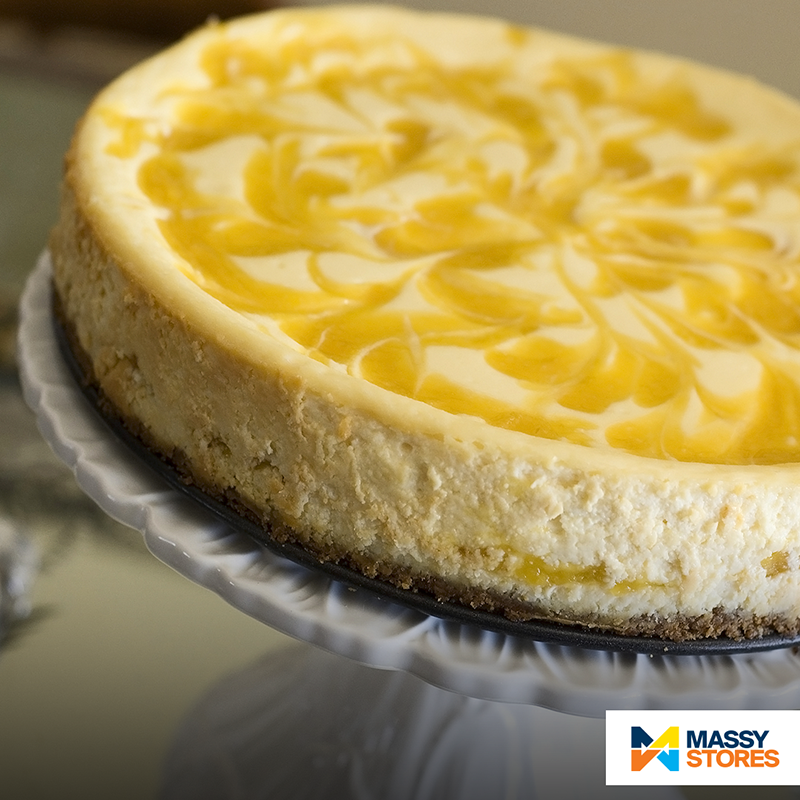 Ingredients
3 large mangoes, or 6 small yellow mangos, peeled & diced
32 oz cream cheese(900 g), at room temperature
 1 ¾ cups sugar(225 g)
3 large eggs, at room temperature
2 egg yolks, at room temperature
2 lime zests

TOPPING

1 cup sour cream(250 mL)
 2 lime juices
1 tablespoon sugar

Preparation

1. Heat your oven to 190°C (375°F).
2. Using a blender, puree mangos until smooth. Set aside.
3. In a large bowl, whisk together cream cheese and sugar until smooth.
4. Add the eggs and egg yolk one at a time until combined. Mix in 500 milliliters (2 cups) mango puree, and lime zest, whisking until combined.
5. Pour cheesecake filling into cooled crust. Lower oven to 160°C (325°F) bake for 1 hour.
6. Remove cheesecake from oven and allow to rest for 15 minutes. Centre will still be jiggly. Increase temperature to 190°C (375°F).
7. In a small bowl, combine sour cream, 1 tablespoon sugar, and lime juice. Spread the sweetened sour cream on top of the cheesecake.
8. Use remaining mango puree to decorate the top. Create your own pattern of dots, using a toothpick to swirl the pattern.
9. Return cheesecake to the oven and bake for an additional 20 minutes. Turn the oven off and allow the cheesecake to cool inside with the oven door cracked for 1 hour.
10. Cover the top of the pan with clingfilm and chill overnight in the fridge before serving.